From modern luxe headboards to soulful antiques, we're ready for a home refresh, asap.


When it comes to crafting the perfect home, every design enthusiast knows that furniture can make or break a space. Choosing the right pieces–either custom-made or West Elm–can elevate your entire home aesthetic. To help you make sense of the furniture trends to watch out for in 2019, we checked in with top designers and industry tastemakers for some guidance. From blush-colored upholstery to unique, handmade pieces, these are the top furniture trends to keep on your radar in 2019.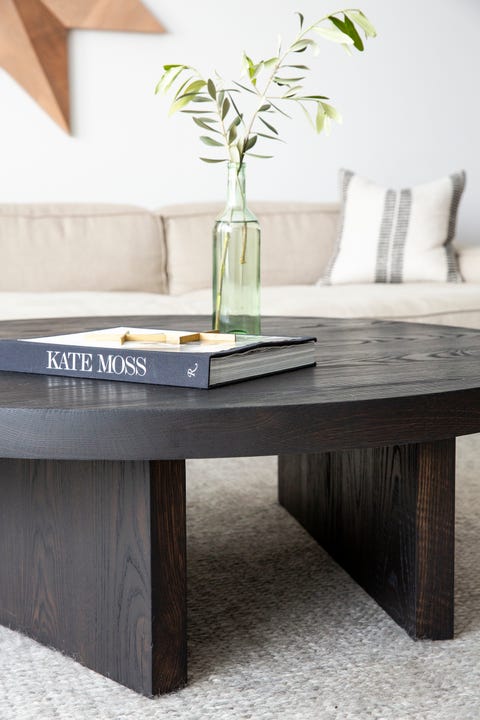 "Out with the old, in with the oxidized oak. 2019 will bring more furniture and cabinetry that is a blackened version of our tried and true white oak. It will provide the comfort and grounding people are looking for in their spaces."
–Kristen Pena, interior designer
"Imagine savoring sweet dreams at home nestled beneath sumptuous fabrics. Upholstering your headboard in jewel-toned velvet adds a touch of sophistication in the often subdued sanctuary of any bedroom."
–Patrick Ediger, interior designer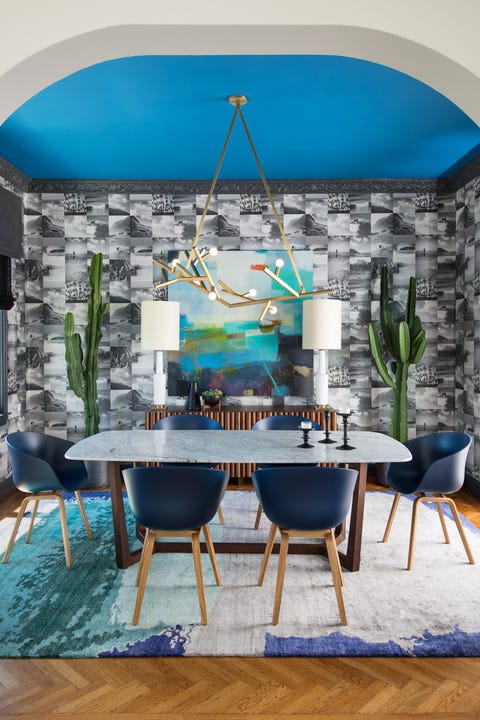 "The pendulum is swinging from crisp white, softly textural Scandinavian-inspired Hygge back to vivid, high-contrast patterns and big statement mixing of materials and scale. As the volume continues to turn up in the world around us, people will continue to become more daring with their interior choices."
–Emilie Munroe, interior designer
MULTIFUNCTIONAL FURNITURE
Life feels uncertain and chaotic right now. We are hearing more and more that our clients want to simplify their homes and interiors. To that end we believe we will be seeing more multifunctional furniture in 2019, like this bed.
"A return to handcrafted authenticity, especially when it comes to furniture and decorative arts versus buying mass produced pieces will be much more popular in 2019."
Blush is the new neutral. It pairs with greys and naturals for a calming palette. It can be combined with bold colors like navy, forest green, or citrine, and it allows the bold color to be the hero.
Beds are going to be more womb-like. There are so many things going on in the world, and we desire to feel nurtured and protected when we are sleeping and/or relaxing. Lots of upholstered headboards and footboards will be sheathed in comfortable textiles that feel like a warm hug.
At Smart Furniture you can find lots of geometric patterns like mirrors, decor items, canvases and more.
1995 Dundas St E, Mississauga, ON – SMART FURNITURE AND DECOR –
Metals will be used in more interesting ways and will be more popular than ever, but no more rose gold. Whether's it's gold, brass or blackened metals, they will be used in a lacy or massed ways. They will definitely be more interesting and designed in a more sculptural-based manner than in the past. There's a strong push towards art as function.
This and many more of wall metal arts you can find in our signature Showroom and also at our Info kiosk located at 3115 Dundas St W, Mississauga, ON. We are located inside of Starsky store, next to Caffe Prego.
We expect the Art Deco influence to become more prominent in the coming year, inspiring both textile design and furniture silhouettes. From a color perspective, pink continues to be very strong in furniture. Given that, we expect colors that complement the blush hue to do very well—specifically, olive green, oxblood, and navy.
Ubiquitous design is now a thing of the past while antiques are an exciting nod to the design future. People want their rooms to have soul, a personality, and tell a story.